We have a team of professionals who are whole-heartedly dedicated to providing services and products that best meet the customer's needs. RIGAS is an independent service provider, so we can provide objective advice on what is best for the customer/end-user. We are not beholden to any particular manufacturer. Our goal is to provide the best service and best product to meet the customer's needs.
Our technicians have over fifty years of combined service in the gas analyzer field. Prior to their experience with gas analyzers, our technicians gained over 60 years combined experience in the instrumentation and electronics fields. We also have dedicated and experienced customer support staff who work behind the scenes to support our technicians so they can focus on serving the customer.
Larry is an entrepreneur who knows the value of planning, hard work, and dedication. He honed his technical and management skills while serving for six years as a (nuclear) reactor operator aboard the USS Nathanael Greene (SSBN 636), a ballistic missile submarine; he attained the rank of E-6 (Petty Office First Class) and was awarded the Navy Achievement Medal. Larry furthered his knowledge by working as an instrumentation and control (I&C) technician and then as a shift maintenance foreman at Three Mile Island Nuclear Power Plant in Middletown, PA.
Larry has over twenty-five years of directly related analyzer service/repair experience and was the most experienced Rosemount employee on several analyzers manufactured by Rosemount Analytical, Inc. He also has an additional 15 years experience in related electronics, instrumentation, and control processes. In addition, he has broad business experience including managing both technical support and customer service operations, sales, research and development, and finance.
Outside of work, Larry enjoys pool (billiards) and claims to be pretty good.
Email Larry directly at: [email protected]
Mel Underwood is a skilled electronics technician who is quality oriented and customer focused. During his eight years with the U.S. Air Force, Mel gained recognition for his work maintaining, installing, testing, troubleshooting, and repairing some forty-two different systems on various aircraft. In addition, Mel served as trainer and supervisor reaching the rank of Staff Sergeant (E-5) before honorably discharging from the Air Force in 1994.
Mel also has over eight years of experience in the communications industry, and was responsible for designing and installing custom emergency equipment for police, fire, and emergency medical vehicles, as well as, land based repeater sites; this included the antenna and coaxial transmission lines, remote control points, and mobile and portable radios.
Mel began his gas analytical career with Rosemount in 2001 as a Technical Support Representative in the International Department. He dealt directly with customers, providing technical assistance (operational theory and troubleshooting) and administrative support. Mel generated sales quotes, repair quotes, warranty requests, and coordinated international shipments.
Mel is a co-founder of RIGAS who formally joined the company in 2004, and is now a co-owner. He has since become well known in the industry for his expertise on Continuous Opacity Monitoring Systems (COMS), featuring monitors such as the Rosemount OPM2000 & OPM4000 series, Teledyne LightHawk 560 series, LAND/Ametek, Durag, OPAL, and EMS; and Continuous Emissions Monitoring Systems (CEMS) featuring equipment from all major manufacturers. Additionally, Mel is currently the senior U.S. factory service technician for the Protea (formerly Procal) and Union Instruments-INCA product lines.
Email Mel directly at: [email protected]
Pat received his initial technical training in his eight years in the Navy, serving as a Nuclear Reactor Operator aboard the USS Dwight D. Eisenhower and USS Nimitz. He also served as Radiological Controls Shift Supervisor while aboard the USS Emory S. Land, leading the radiation detector calibration shop. Pat achieved the rank of Electronics Technician First Class Petty Officer, E-6.
After leaving the Navy, Pat completed an Instrumentation and Controls Specialist Journeyman program while working for the Northern States Power Co. , now known as Xcel Energy. Pat has since worked in many industries, including power plants, paper mills, refineries, and steel mills, giving him a broad spectrum of understanding of the many applications for analyzers. His calibration skills were developed while running a Metrology Lab for the Lubrizol Corp.
Email Pat directly at: [email protected]
Controller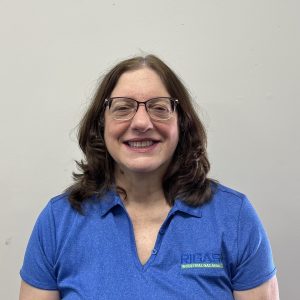 Laura has over 35 years of experience covering most aspects of financial management, tax, accounting and business ownership. She was employed as a CPA with Ernst & Young, was a manager in the financial department of a Fortune 500 company, owned a CPA firm for several years, and was the controller for a Christian publishing company.
Laura and Larry have been married for over 30 years and have two sons. Marriage and family are top priorities for Larry & Laura.

Email Laura directly at: [email protected]
Customer Service Manager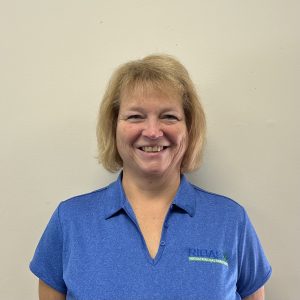 Linda graduated from Malone University with a Bachelor of Science Degree in Organizational Management. For over 36 years, she was employed with Rosemount Analytical hosting a wide array of titles and working within several different departments. However, she found her passion in customer service at Rosemount and rose through the ranks to become the Manager of Customer Service. After leaving Rosemount, Linda found her way back to the service and instrumentation business she grew up with at RIGAS.
Linda is married and has three children along with nine grandchildren.
Email Linda directly at: [email protected]
Instrumentation Technician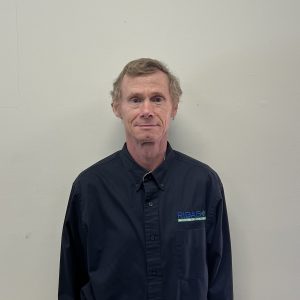 George is the newest member to our team as of October 2022. Most of his career has been spent in the aviation and electronics industries as a technician. His expertise in trouble-shooting, repair, and calibration at component levels make him an asset in our in-house repair depot. Additionally, George is also fluent in Portuguese!