Refurbished analyzer. Fully warrantied. Fully supported. Starting price: $7500.
Free options/configurations:
pure fuel (100% hydrogen) or mixed fuel (40% hydrogen balance helium or nitrogen) with flame safety board controlled fuel solenoid
standard capillary, high range capillary, or capillary built to specification.
Additional cost options: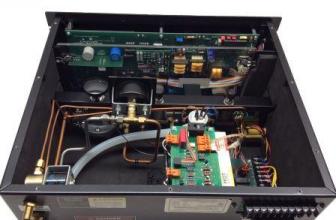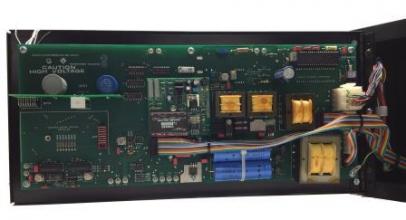 This is a professionally refurbished analyzer that meets or exceeds all factory specifications. It is currently configured for standard sensitivity and 40/60 mixed fuel but can be configured to meet your needs. A one year warranty is provided.
Specifications
Power Requirements 115 VAC ±10%, 50/60 ±3 Hz, 250 W
Operating Temperature 32°F to 110°F (0°C to 43°C)
Case Temperature Control 112° ±5.4°F (50° ±3°C)
Dimensions 8.75 in (22.2 cm) H, 18.75 in. (47.6 cm) W, 15.88 in. (40.3 cm) D
Panel Cutout 17.75 in. X 8.25 in. (45,1 cm x 21,0 cm)
Repeatability 1% of full scale for successive identical samples.
Response Time 90% of full scale in 0.6 seconds with sample
Range Seven ranges: x1, x2.5, x10, x25, x100, x250, and x1000. An 8th position sets analyzer in REMOTE range control.
Output (Standard) 0 to 5 VDC, 0 to 1 VDC, 0 to 0.1 VDC fully buffered
Output (Optional) 4 to 20 mA isolated voltage to current
Safety Features
Flame-on indication and automatic flame-out fuel shutoff.
All metal tubing with ferrule/nut compression fittings to minimize potential fuel leaks.
Self-ventilated chassis maintains internal atmosphere below 25% of LEL for worst case internal leakage.